About 2-3 months ago I decided to discontinue relaxing my hair and going natural. So, I went to a barber and had my hair cut down to the new growth. I can't tell you how freeing it is to wear natural hair. But, maybe you already know.
No more waking up early to hot curl
or sleeping on rollers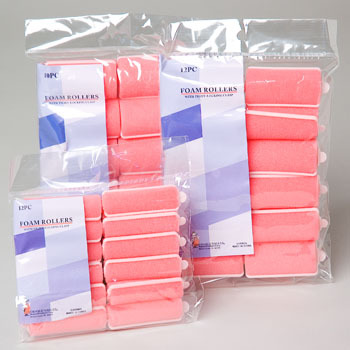 or sitting for hours
at the salon or being afraid of perspiration or water in any form. With relaxed hair or pressed hair you run from water like the
Wicked Witch of the West
.
If you've ever seen
The Wizard of Oz
you'll remember when Dorothy tried to put out the fire on the Scarecrow and some of the water got on the Wicked Witch? (Did she ever take a bath?????)
After freeing myself I tried several products but could never really get the shine I wanted. My hair was constantly dull.
I'd heard a lot about
Carol's Daughter
products and decided to try them out. I ordered online and they arrived in less than a week's time.
They arrived in a cardboard box with the
Carol's Daughter
name on the box. The products were inside a brown, drawstring burlap bag. They call it a "
jute bag
."
I ordered the
Natural Wonders Hair Set
.
Inside was:
*Khoret Amen Shampoo, 8 fl. oz.
*Khoret Amen Hair Smoothie, 8 oz.
*Hair Milk, 8 oz
*Kizzi "Stay Put" Hair Pomade, 2 oz.
*Khoret Amen Hair Oil, 2 oz
*Wooden Comb
*Jute Bag
At the Carol's Daughter website there are how-to videos about using the products.
Instuctions include how to take care of twists, locks, naturals and weaves.
So far I've been pleased with the products and will probably order more.
THAT'S IT***