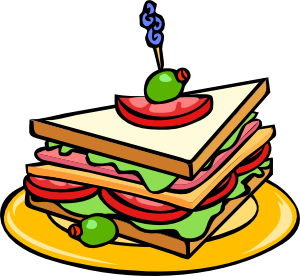 Who says there's no such thing as a free lunch? An e-mail buddy sent me a link to a site for a coupon for KFC's new grilled chicken. I'm skeptical of such things. I'm sure you've seen the bogus coupon for a free meal at Applebee's .What about the letter that tells you to forward an e-mail to seven friends and Bill Gates will give you money
.( I'll be harping about this more in the future when I talk about Urban Legends.)

Curious, I clicked the link and lo and behold it was at
Oprah's site
. If you can't believe Oprah who can you believe ? I read the info. (
By the time you read this, the coupon will no longer be available for download.)
The coupon is good until May 19th excluding Mother's Day.
I
had errands to run so I took my KFC coupon with me. Upon arriving at the Center Point KFC cars were everywhere so I didn't bother to stop. I'd try back later, maybe. I had to go to Crestwood so I stopped at the Crestwood KFC. There was no crowd there. But, the grillers were still cooking. The clerk offered me the regular KFC if I didn't want to wait which I readily agreed to. Hey after all, it's free. The coupon gives the impression that you can choose your two sides but you can't. The sides are mashed potatoes and coleslaw. Once again I'm not complaining because it's…FREE. I decided to eat my meal at home.
I remembered on yesterday seeing a message on the Arby's marquee that free fruit tea would be available only for today. Why not have a beverage with my meal? There were four flavors to choose from; passion fruit, mango peach, diet blackberry and the other I don't recall. I chose mango peach. My beverage was contained in a cute plastic cup with a design reminiscent of the late 1950's on the sides and of course the Arby's logo. The clerk even put a slice of lemon on top. The tea was not good at all. It was watery and not sweet and everybody knows if you live in the south your tea must be sweet. I didn't taste a hint of mango or peach at all. If all of the teas are this way they won't get many calls for it. Then again , what should I expect? It was FREE.